There is no secret that high-end shampoo is expensive. But, I want to let you in on a high-end shampoo secret that can only be found at Costco. 
The secret: Costco's Kirkland Signature Moisture Shampoo is Pureology Hydrate Shampoo in disguise. The disguise is the Kirkland label and the low Costco price. But the disguise isn't very good as the Kirkland packaging is the same purple color and the shampoo smells like Pureology.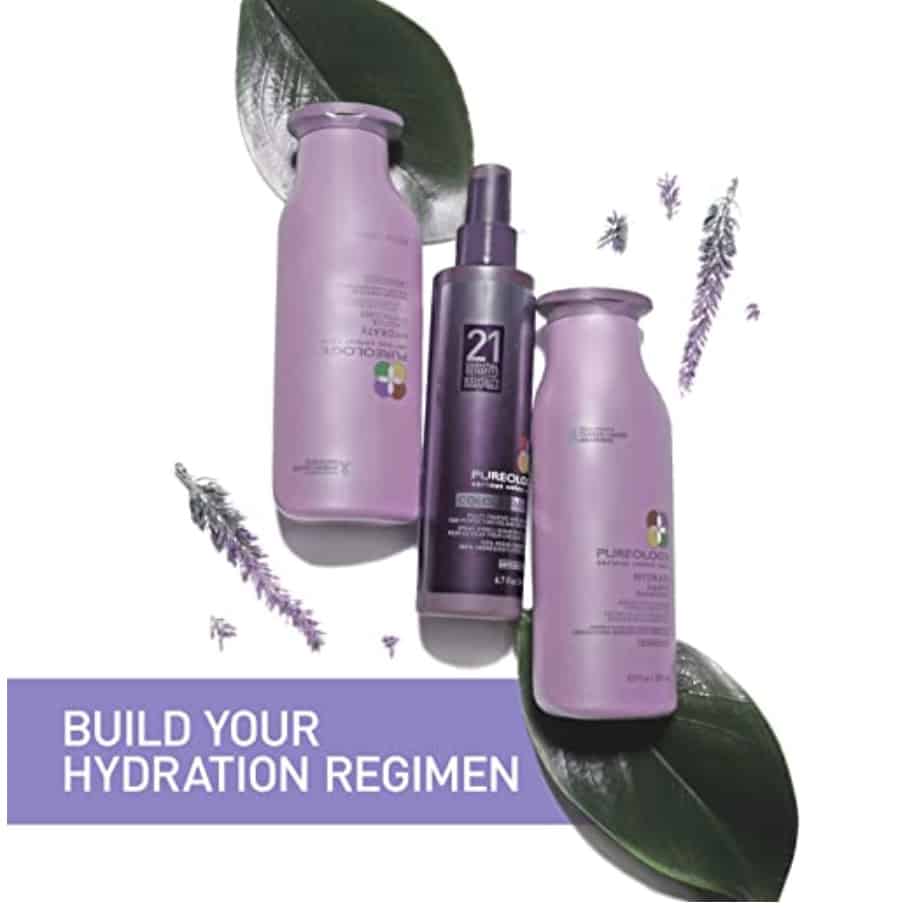 What's the Cost Difference?
These distinct fragrances separate Pureology Hydrate Shampoo from other brands. And, the fragrances are easy to distinguish in the rebranded Kirkland bottles at Costco. What is different is the price. Eight fluid ounces of Pureology Hydrate can cost close to $30, while the Kirkland version, which is 33.8 fluid ounces of hydrating shampoo is under $13.
What Makes Pureology Hydrate a Good Shampoo?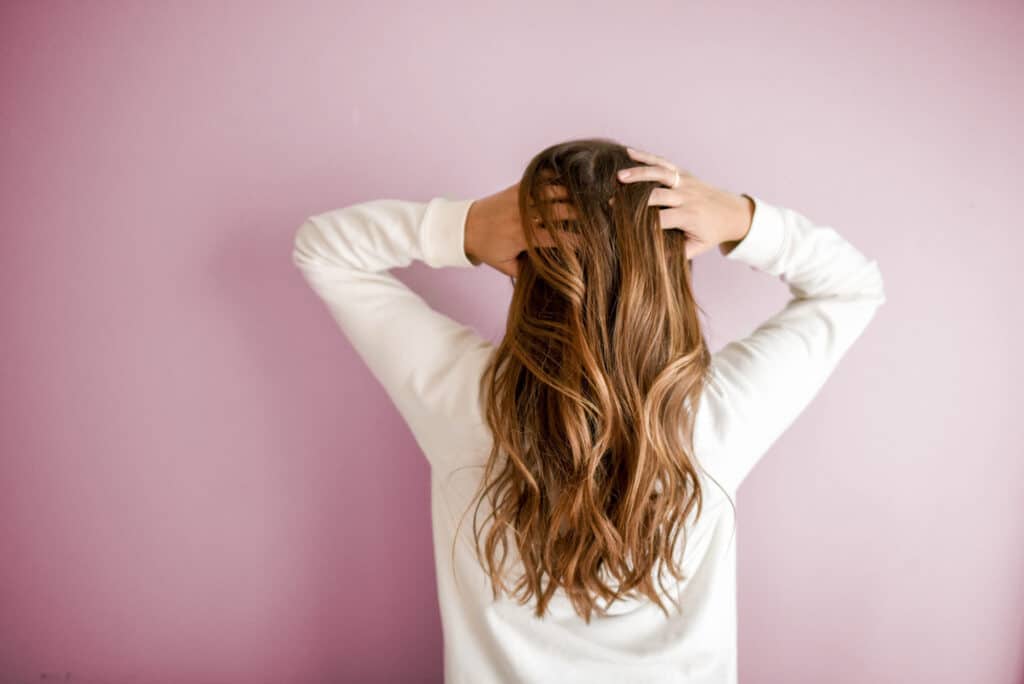 Pureology Hydrate Shampoo is a sulfate-free shampoo that provides deep moisture, especially for people with color-treated or dry hair. This gentle shampoo includes jojoba, green tea, and sage to condition hair and it includes proteins from soy, oat, and wheat to add strength to hair. The unique fragrance comes from a blend of ylang ylang, bergamot, and patchouli.
That's a serious bargain!
Why I Love Using Kirkland Signature Moisture Shampoo?
I love using the Kirkland Signature Moisture Shampoo. I regularly color my hair and I also get Brazilian keratin treatments. Because of this, I am picky about the shampoo I use and I've found that the Kirkland Signature Moisture Shampoo treats my processed hair gently.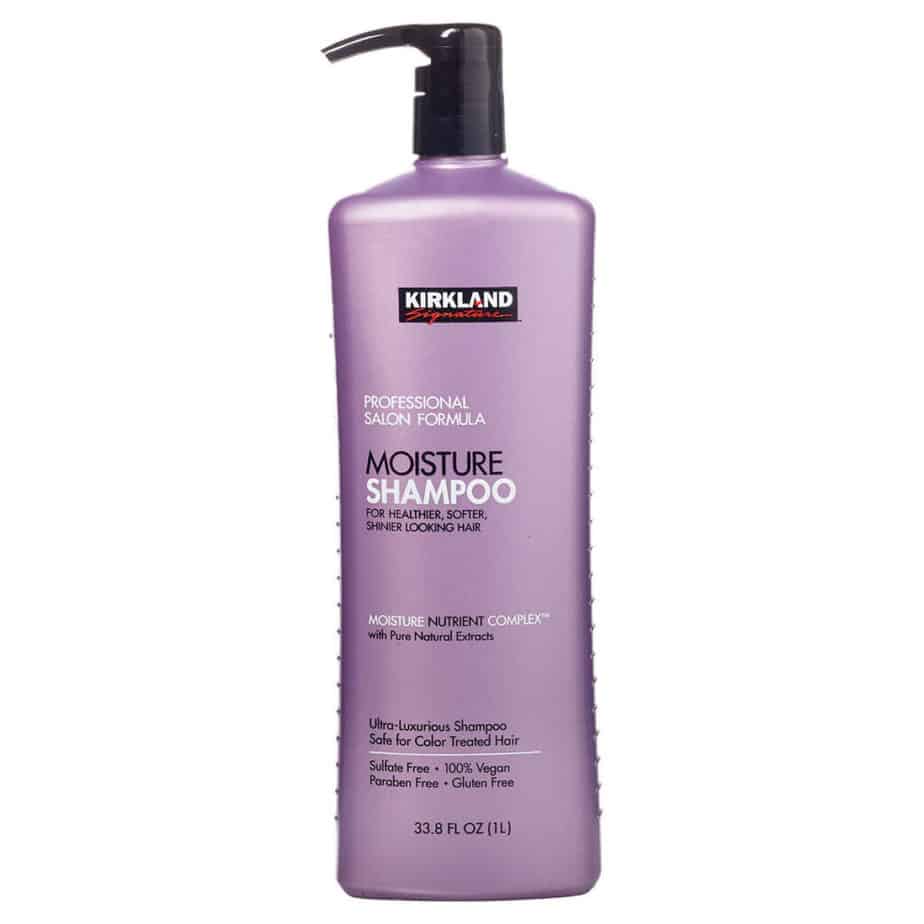 I've used shampoos with sulfates after getting my Brazilian keratin treatments and those shampoos have destroyed the treatments. The Kirkland shampoo keeps my hair healthy and maintains my keratin treatments. The shampoo does not build up on my hair or scalp and it provides UV protection so my color lasts longer.
When you buy the Costco version of Pureology Hydrate Shampoo as Kirkland Signature Moisture Shampoo, you get shampoo that is
Safe for color-treated hair
Full of UV protectants
Sulfate-free
Paraben-free
Vegan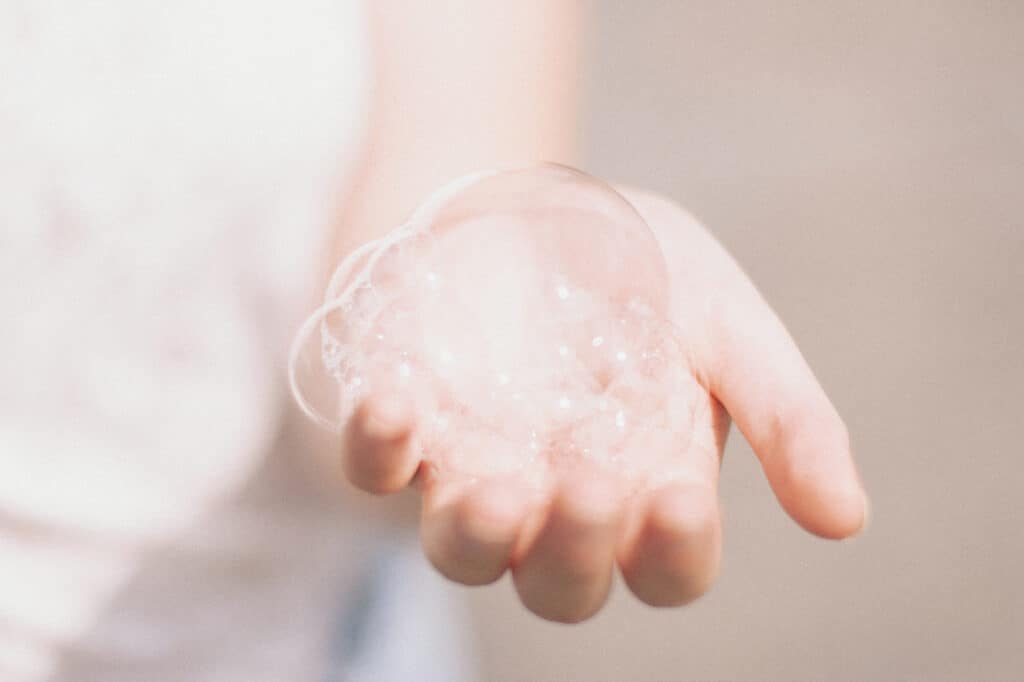 Why Use Vegan Hair Products?
As a vegan hair product, you can trust that it has not been tested on animals and it is made of environmentally friendly ingredients. Vegan shampoos are free of harmful chemicals, including sodium lauryl sulfate – which has caused hair loss and eye damage! Vegan shampoos usually include useful minerals and vitamins that maintain scalp health and encourage hair growth. They are also free of parabens, which are preservatives that damage hair follicles.
Everything about the re-branded Pureology Hydrate shampoo is worth the trip to Costco. Saving money on a great product is what makes Costco my favorite place to shop!