My latest purchase from Costco was the Cuisinart Vertical Waffle Maker and it has honestly changed my life!
I honestly never felt the need to purchase a waffle maker. These always seemed like novelty items that will probably never get used and just collect dust in my kitchen. You know, kind of like the fondue pot that you used twice.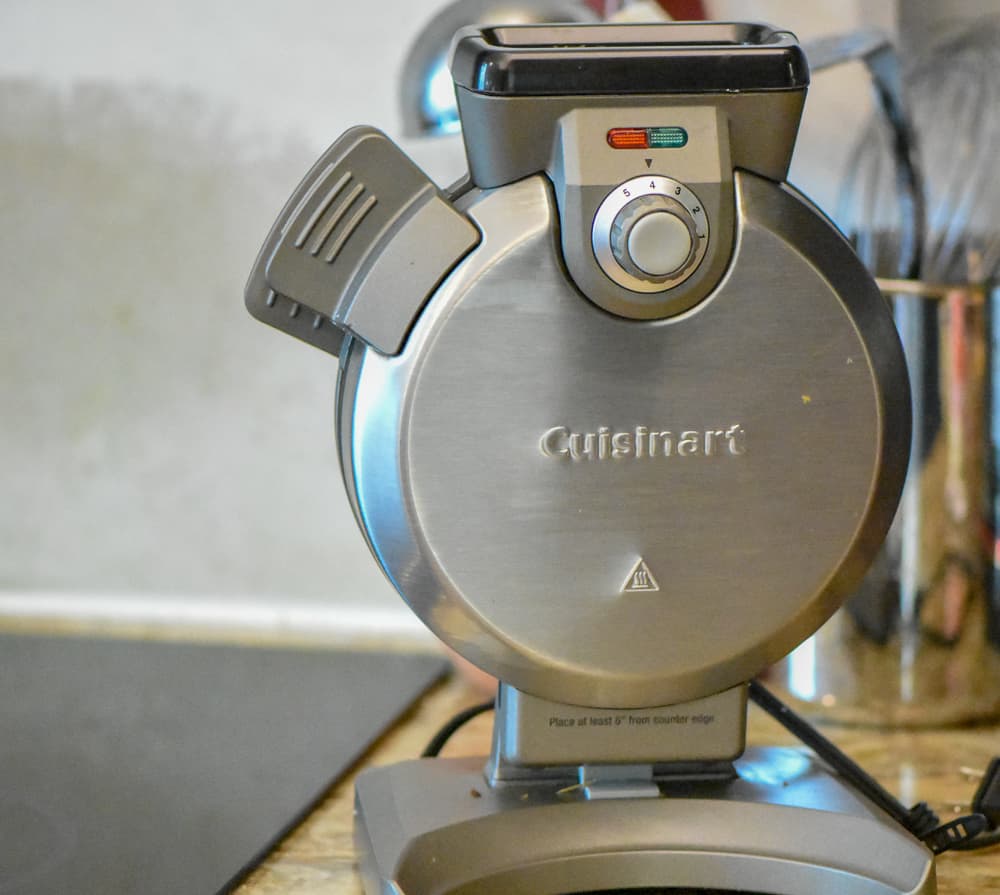 I finally caved in and bought it. This has become the go-to small appliance for breakfast and my toddler loves the waffles. He's even requested waffles and chicken nuggets. I guess that's his take on chicken and waffles.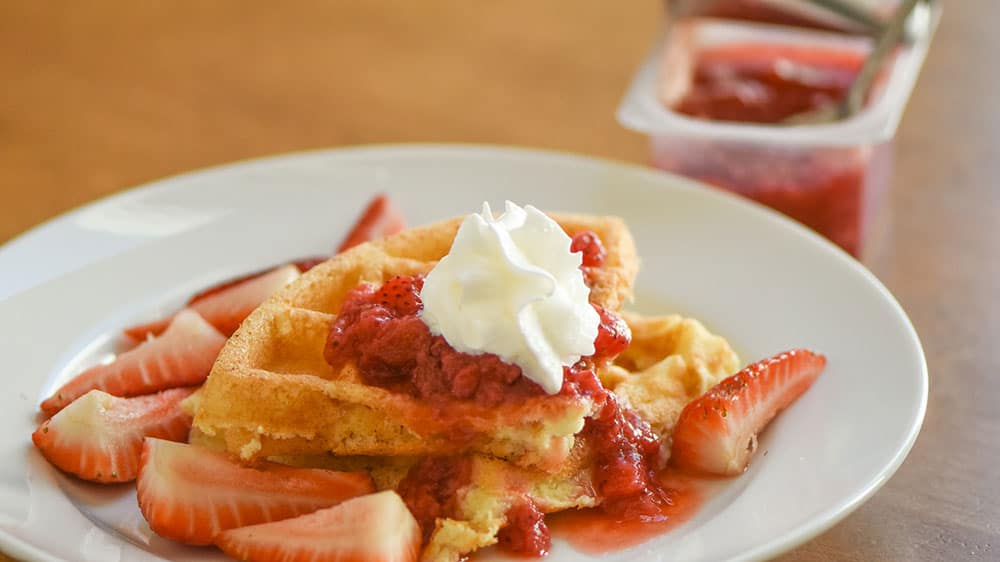 My son isn't the only one who loves this small appliance. I've even made myself dessert with it. I enjoyed my sweet strawberry waffles after my Edamame Pasta dinner.
What I Like about the Waffle Maker
When I purchased this it was $10 off, making the total cost only $30.00 at Costco. As of the date of this post Costco no longer carries it online. Could still be in warehouse though. I've also found it online at Walmart for $37.42

This is a vertical waffle maker, so It will take up less room on your counter top.

It makes Belgian waffles. Perfectly golden and fluffy Belgian waffles every time.
Flaws with the Pouring Cup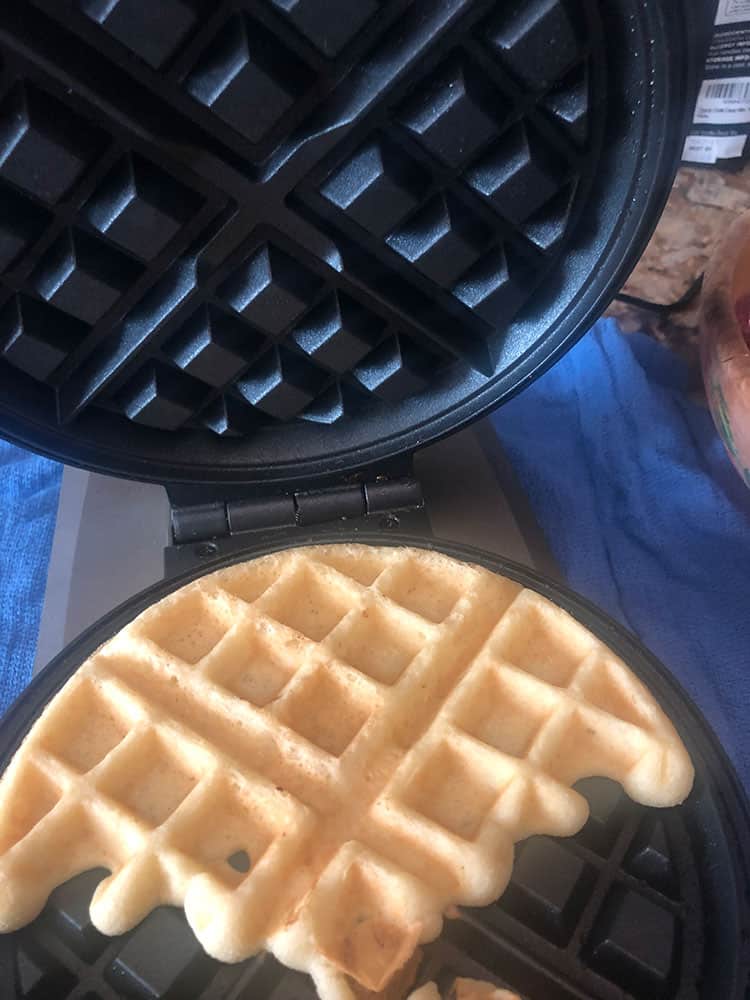 It comes with a pouring cup to add batter into the spout of the maker. My problem with using the provided tool is that it didn't add enough batter into the waffle maker to actually make an entire waffle.
The pouring cup holds about ½ cup of batter. The waffle maker needs more than that.
I've found that I need to fill and pour the cup twice into the waffle maker.  One cup of batter makes a big, fluffy waffle with plenty to refrigerate later.
Lessons on Non-stick Surfaces
The waffle maker has a non-stick surface. However, on my first use, my waffles didn't release well from the maker and kind of broke apart. That was disappointing.
The second time, I decided to generously spray it with nonstick oil. Well needless to say my countertop was a greasy mess. Don't make the same mistake I did. Remember it's a vertical waffle maker. So, all that oil just slid down to my countertop. Instead of putting oil directly on the waffle maker, I found a better alternative: putting oil in the batter.
Using the Right Mix
I later realized that maybe I hadn't paid close attention to my batter mix instructions telling me to add oil to the batter. I used Birch Benders Paleo Pancake & Waffle Mix. The oil made the difference. These were perfect!
Cuisinart recommends using level 3 to make perfect waffles. But, I found that my waffles weren't quite the golden-brown color that I was hoping to see. And, on level 3, my waffles seemed a little raw on the inside. A tried another experiment, changing the level to 4. At my house, level 4 makes the perfect waffles.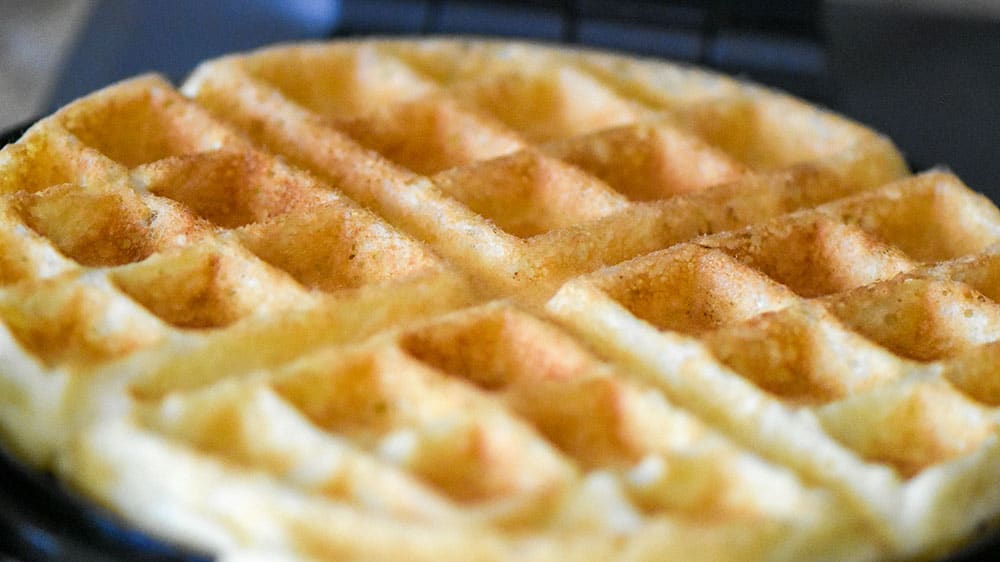 Final Thoughts
If I had to give this a point score like the wine reviewers, I would give it a 98 out of 100. This product, for the price, cannot be beat. The only flaws were the measuring cup and the manufacturer's recommendation of using level 3. For comparison, the Cuisinart Belgian waffle makers sold at Target, Bed Bath & Beyond and Crate & Barrel was significantly more.
This has become a staple in my kitchen, and I hope it will find Its way in your home to. Enjoy!